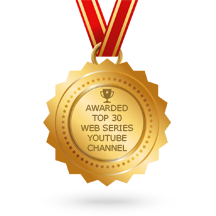 According to the Founder of Feedspot, "Cops and Monsters" has been selected by their panelist as one of the top 30 Web Series YouTube Channels on the web.
If you head over to the blog at this link you'll learn that we're 22nd in the list!
Thank you Feedspot for choosing us!
Be sure to click on the video below to subscribe to our channel!